Story
Stuck for Christmas ideas?
22.11.2019 — Storyville-Admin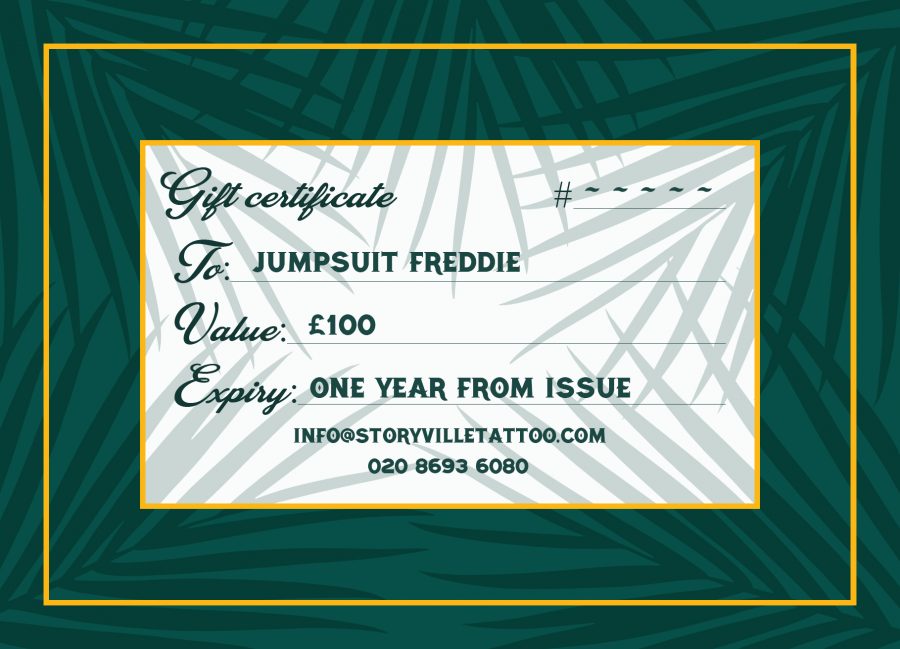 We sell Storyville Tattoo gift vouchers!
It's that tricky time of year again when we all start racking our brains for that special gift for our loved ones. At Storyville we know that we always find it a challenge! We've done what we try to do best and made your life that little bit easier by providing Storyville Tattoo gift vouchers! They're available in any denomination you choose and you can pick one up (or as many as you like!) in the studio. If you can't make it in please just send us an email and we can make it even easier by sending yours straight to your inbox!