Story
Chris McGuire – Apprentice Extraordinaire!
21.01.2020 — Storyville-Admin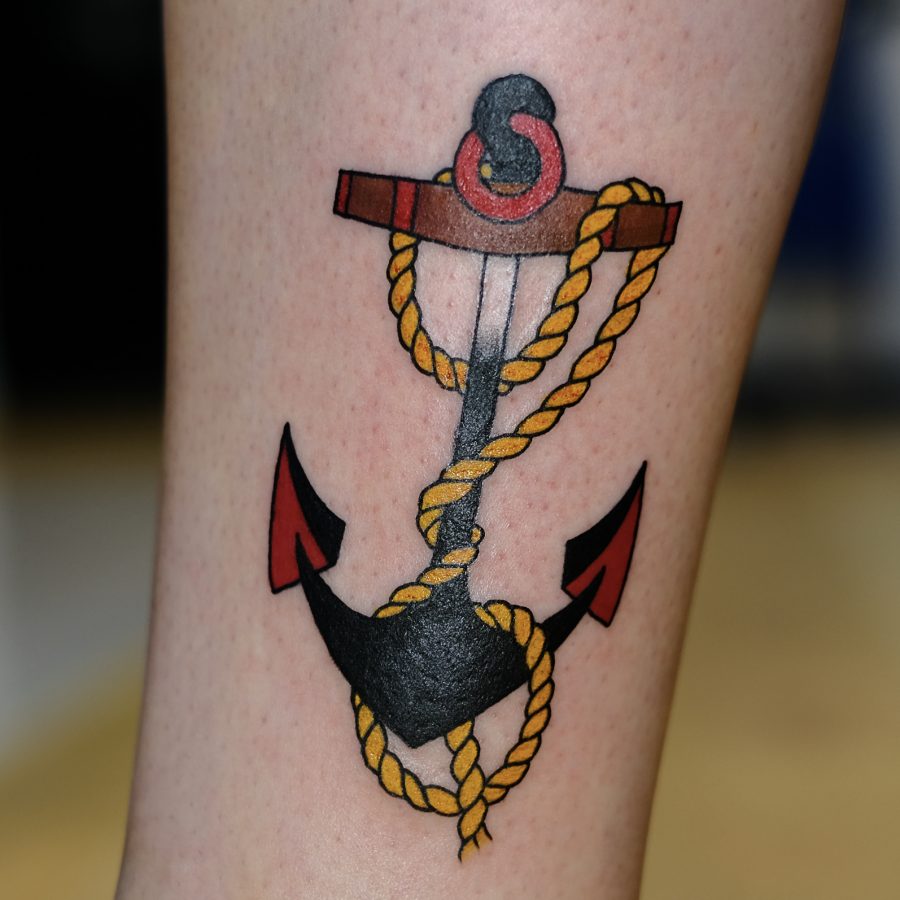 Nick and Andrew have been apprenticing Chris McGuire (apprentice extraordinaire!) as a tattoo artist since the summer of 2018. January 2020 sees him becoming available for clients who are keen for reasonably priced tattoos! Of course, he is still an apprentice so please don't expect perfection. What you can expect is a cool tattoo from a lovely guy. He will also keep you topped up with tea and chat! Head over to his page to see his designs and to keep track of his progress tattooing. Most of the designs he's painted and has displayed aren't originals. They are reproductions of classic Sailor Jerry Tattoos. If you're going to study Traditional Tattoos you have to start with the master!
Until the 19th of January 2020 Chris had only Tattooed his friends at the ski shop where he works part time. Above you can see his first ever tattoo on a client. It turned out to be Amy, a lady that Nick had tattooed for her first time about 7 years ago. What a stroke of luck for Chris. Amy is absolutely lovely and patient and sits like a rock so her tattoo turned out great!
Please feel free to get in touch with us for a Chris McGuire tattoo. He loves traditional tattoos and is offering what we're referring to as Old School Tattoos at Old School prices! And don't forget to check back to follow the progress of Chris McGuire – Apprentice Extraordinaire!